Top Avery Ranch Realtor Kenn Renner Says There Is A Housing Shortage in Central Texas
Less than a month's supply of rental homes in many areas of town is causing rents to increase in this landlord's market.
As more and more people move to the Austin TX area, the housing supply is quickly diminishing. The decreased amount of new homes being built due to recent economic conditions is causing the increased population to fill up every available property.
"It's time to buy again," said real estate expert Kenn Renner. "Because of the lack of new home building, we're going to run into a housing shortage. This means that investors can start raising rents."
Several parts of Austin are seeing less than one month's supply of available homes, which means conditions favor rent increases from landlords. As a result of this, many renters will be thrust into the buyer market to avoid the rent increases and lack of availability.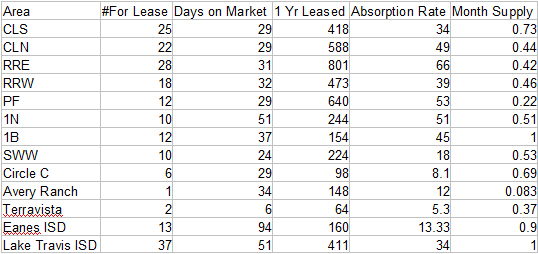 "In Avery Ranch, out of 4400 homes, only 1 house is for lease," said Kenn. "What this means is for us in the real estate industry is that we have an incredibly low supply of houses. It's a landlord's market by far."
Thirteen areas are at or below one month's supply of homes. These areas include Cedar Park/Leander, Round Rock, Pflugerville, Circle C, Avery Ranch, Teravista, and the Eanes school district and Lake Travis ISD.
"This kind of rental market is similar to the late 1990's and we saw a huge amount of buyers enter the market because of it. I am ready and so are my home sellers. In Avery Ranch there are only 39 homes for sale. This is down from 68 last month – it's a great time to sell and a great time to buy."
Kenn Renner has published a book for first time home buyers that can be found at http://www.FirstTimeHomeBuyingSecrets.Com .
About Kenn Renner:
Kenn is a Broker with Keller Williams Lake Travis Market Center. He has been in the real estate profession for 27 years and is ranked in the top three teams for Keller Williams LT. He has closed more than $100 Million in real estate transactions in the past five years helping more than five hundred families into Austin area homes. He services all of Austin and Lake Travis. He recently appeared on HGTV's "House Hunters". He has the # 1 ranked real estate video channel in Texas with over 6 million views. His website is www.buyaustin.com and his contact # is (512) 423-5626 (call/text).